Monthly Archives:
September 2018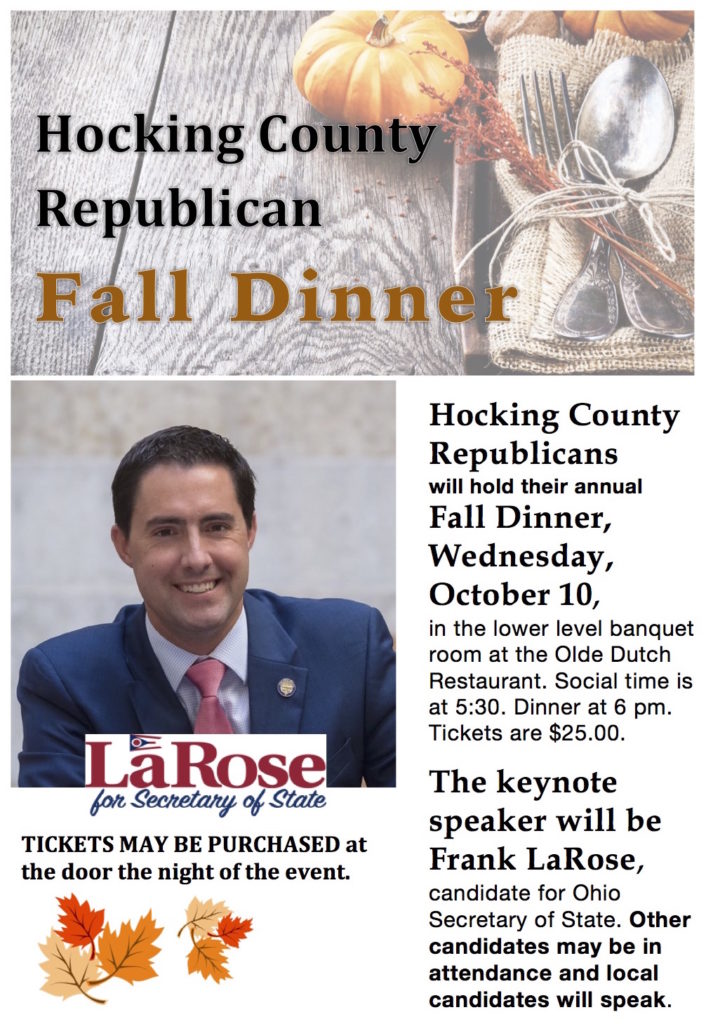 Comments Off on Fall Dinner to be held Oct. 10, 2018
Posted in Uncategorized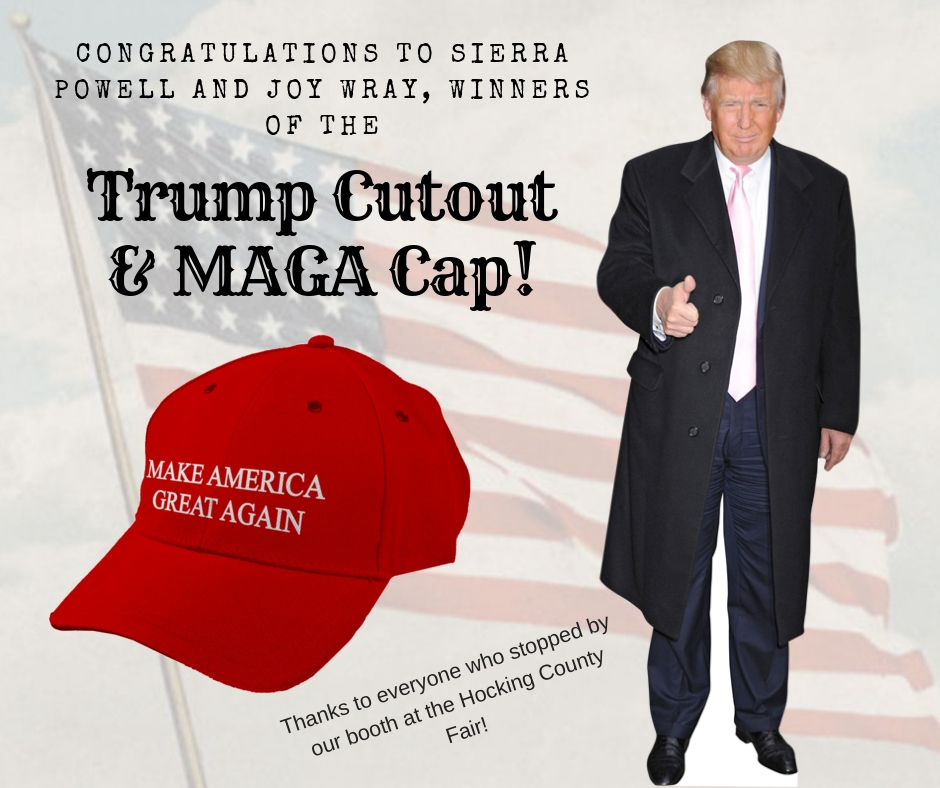 Comments Off on Congratulations to our winners!
Posted in Uncategorized
The Hocking County Republican Party wishes to thank all who helped with set-up, manning the booth and tear-down! We appreciate the team effort! Below is a copy of our Fair Book ad. Please feel free to use it as a slate card for the election!
Keith Faber, candidate for Auditor of State was inadvertently excluded from the list of Republican Candidates.
Comments Off on Many Thanks for a Successful Fair!
Posted in Uncategorized