Monthly Archives:
September 2022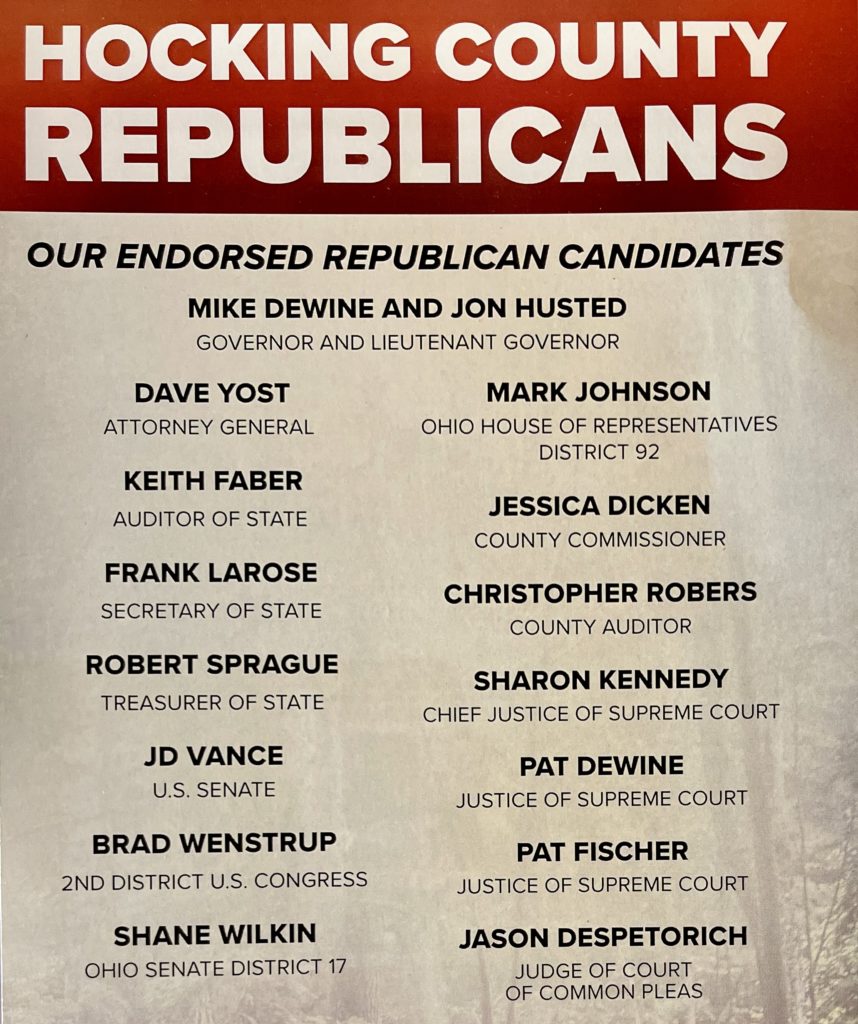 Comments Off on Vote Republican November 8, 2022
Posted in Uncategorized
You are invited to our Annual Fall Dinner! Held at the famous Olde Dutch Restaurant, 12791 State Route 664 S. in Logan.
Lt. Governor, Jon Husted, Secretary of State, Frank LaRose, State Senate Candidate, Shane Wilkin, State Representative, Mark Johnson, County Commissioner Candidate, Jessica Dicken, Court of Common Pleas Judge, Jason Despetorich and County Auditor Candidate, Christopher Robers will be our speakers.
We will be holding an auction to raise funds to support judicial candidates. New and gently used items are needed and welcomed for the auction.
Tickets are $25 and can be purchased at the door. Dinner starts at 6PM.
Comments Off on October 24, 2022 – Fall Dinner Speakers
Posted in Uncategorized