Monthly Archives:
October 2018
Download a printable PDF -> Hocking-County-Republican-Slate-Card-2018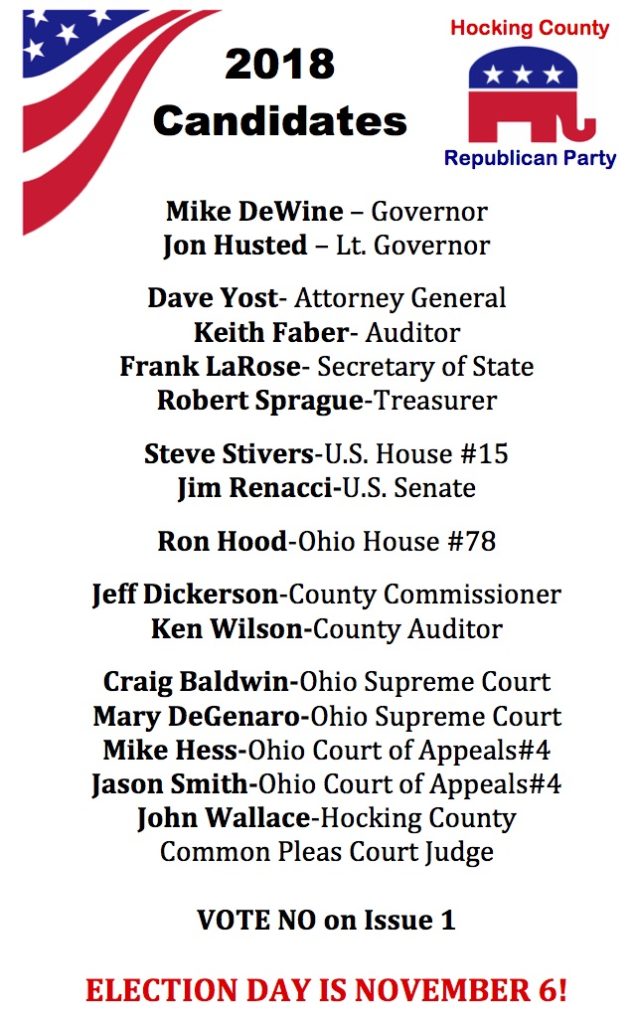 Comments Off on Hocking County 2018 Republican Slate Card
Posted in Uncategorized
A Debate Watch Party is being held at Republican Headquarters, 40 North Market Street in Logan, Saturday, Oct. 20 at 7PM. Please feel free to bring your own snack and drink.
Comments Off on Renacci / Brown Debate Watch Party – Saturday Oct. 20, 2018 at 7PM
Posted in Uncategorized
Headquarters is ready to go! Located at 40 North Market Street. We will start having open hours this Thursday! Our goal is to be open 11-7 M-F and 9-Noon on Saturdays.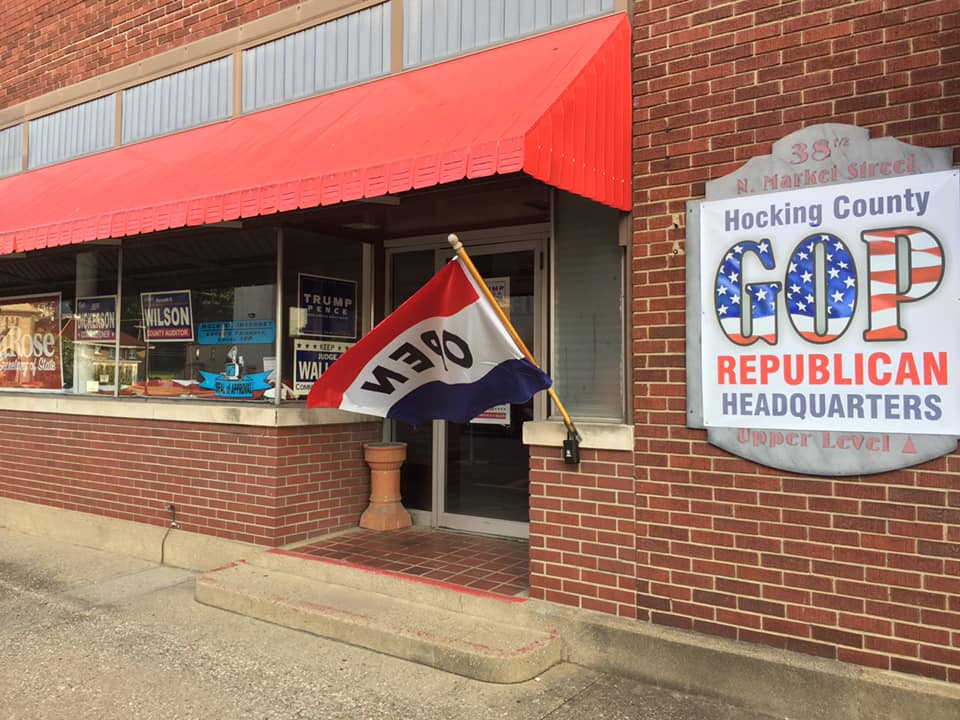 Comments Off on Headquarters Opens Thursday, Oct 4!
Posted in Uncategorized