Monthly Archives:
September 2020
Image
Image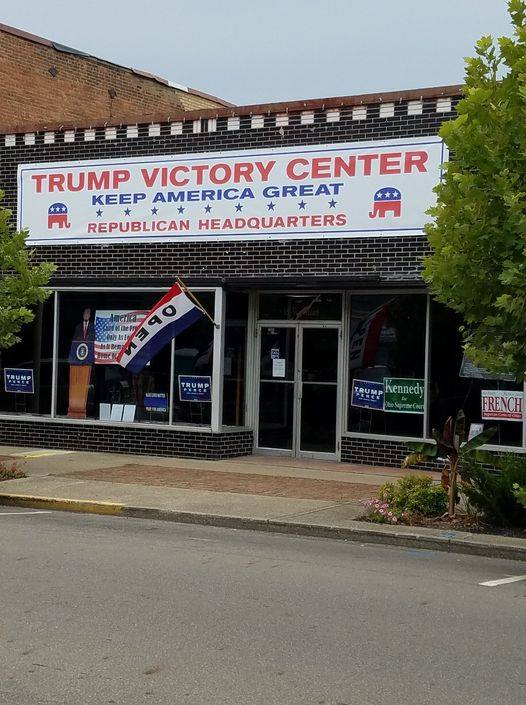 Our Trump Victory Center is located at 38 West Main St. in Logan. We have a wide assortment of yard signs flags bumper stickers hats T-shirts and other Trump Items.
Our hours for the month of September are Monday Wednesday and Friday from 10 AM to 4 PM. Tuesdays and Thursdays from 4 PM to 7 PM. And Saturdays from 10 AM to 2 PM.
Starting in October our hours will be Wednesdays 10 AM – 2 PM, Thursdays 5 PM – 7 PM, Fridays 12 PM – 6 PM, and Saturdays 10 AM – 2 PM. Closed Saturday, October 3 for I-270 Trump parade and closed Friday, October 16 for Hocking Valley Scenic Railway Trump Train event.
Comments Off on Headquarter Hours & Info.
Posted in Uncategorized